Probiotic "UltraProbio"™ 100 Billion 30 caps by HealthAid $48.99
Probiotic "UltraProbio"™ 100 Billion 30 caps by HealthAid $48.99
Probiotic UltraProbio™ 100 Billion Probiotics (30 Vegan Caps) HealthAid $48.99
Probiotics - UltraProbio™ 100 Billion Count - 14 Viable Strains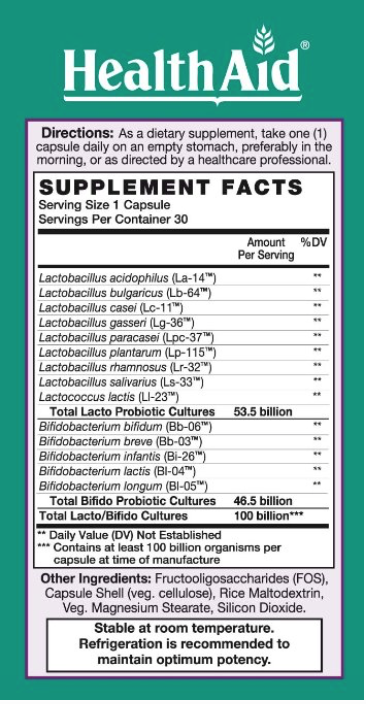 Non GMO.
Free From Gluten, Wheat, Soy, Dairy, Nuts, Eggs, Shellfish, Artificial Colors, Preservatives & Flavorings.
Directions:

As a dietary supplement, take one capsule daily on an empty stomach, preferably in the morning or as directed by a healthcare professional.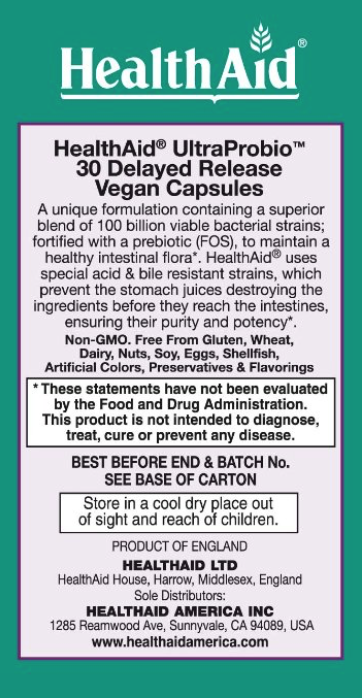 Disclaimer
These statements have not been evaluated by the FDA. These products are not intended to diagnose, treat, cure, or prevent any disease.