"Umcka" ColdCare Original Drops (2 fl oz) by Natures Way $20.99
"Umcka" ColdCare Original Drops (2 fl oz) by Natures Way $20.99
Nature's Way Umcka® ColdCare Original Drops (2 fl oz) $20.99
Shortens Duration & Reduces Severity
Cough, Congestion, Sore Throat, Nasal & Bronchial Irritations
Clinically Proven
Pelargonium sidoides 1X
13% Alcohol
Traditional Formula
Traditional Roots


UMCKA® is made form Pelargonium sidoides roots and originates from traditional South African medicine.

Works Differently
UMCKA® does more than just relieve common cold symptoms - it actually speeds your recovery time.
Clinically Proven



UMCKA® is proven effective in clinical studies for alleviating common colds plus nasal , throat and bronchial irritations.
Shortens duration and reduces severity of symptoms associated with the common cold and throat/nasal/bronchial irritations:

Congestion • Cough • Headache

Hoarseness • Sore Throat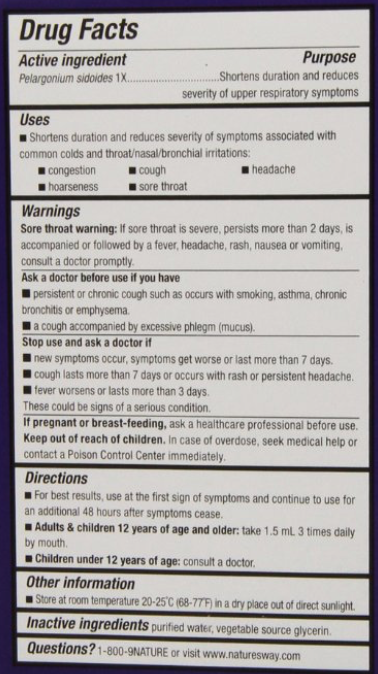 Disclaimer
These statements have not been evaluated by the FDA. These products are not intended to diagnose, treat, cure, or prevent any disease.